Atami is a seaside onsen town built on the hills facing Sagami Bay. It's located at the very edge of the Tokyo urban area and just inside Shizuoka Prefecture.
Unlike many other seaside towns in Japan, the town has far less of an abandoned-ghost-town atmosphere and is still fairly busy. That being said, it certainly has many remnants of the 80s bubble years intact: gaudy and slightly rusted hotels, a fair few empty buildings and a good measure of Brutalist architectural delights.
Being both a hot spring and seaside town, Atami has wider seasonal appeal. In the colder months, vistors can soak in an onsen. In the warmer months, swim in the sea. Many of the attractions can be appreciated all year round—the Adult Museum is worth a look come rain or shine.
Many of the hotels and ryokan (Japanese inns) will have their own onsen bath. However, one important note before booking your Atami accommodation: Much of the town is perched on a steep hill, so scrutinize the terrain on the map—some accommodation will be out of walking range for all but endorphin-addicted mountaineers! On the north side of Atami Station, the gradient sharply increases.
There are also ferries to nearby Hatsushima Island, and a high-speed boat to the more distant Oshima Island.
Things to do in Atami
Hihokan – Adult Museum
A quirky sex museum with a kitschy interior, tacky comedy porn vignettes and interactive exhibits requiring you to twists handles, press boob buttons and even ride on a tandem. You can reach the museum by the Atami Ropeway. The discount ticket includes both admission and ropeway access.
Suggested Activity
Free Online Casual Japanese Conversational Class
Join this free online Japanese class for both beginners and advanced-level students. Lessons will be mainly taught by using presentations. For beginners, English is used to help you understand and get started with Japanese. For advanced level, keigo (polite Japanese) or business-level Japanese will be taught.
Atami Adult Museum (Hihokan)
8-15 Wadahamminamicho, Atami, Shizuoka 413-0023
Monday - Sunday 9:30am–5:30pm
Atami Plum Garden
Make your way to the garden in early February if you want to catch the pink and white plum blossoms here. It is just as lovely to visit in the warmer months, though, or even autumn when the tree leaves change colors.
Atami Plum Garden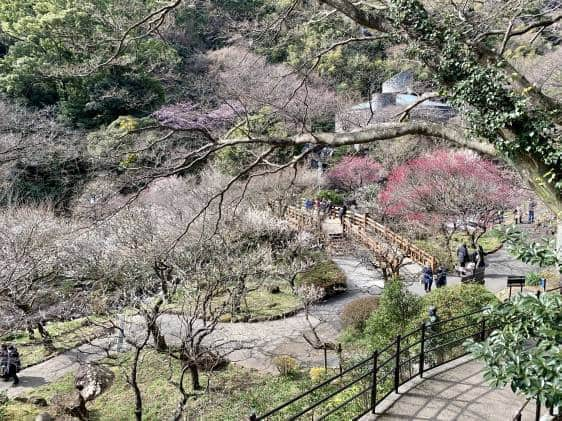 8-11 Baiencho, Atami, Shizuoka 413-0032
Monday - Sunday 8:30am–4:00pm
MOA Museum of Art
The MOA Museum of Art houses serveral collections, including Japanese and Chinese ceramics, sculpture, calligraphy, textiles, lacquerware, paintings and metalwork.
MOA Museum of Art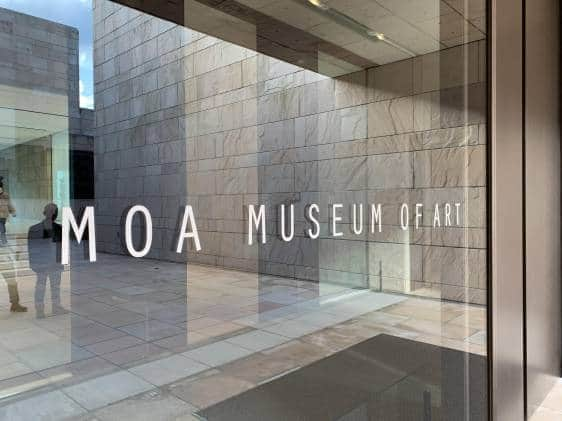 26-2 Momoyamacho, Atami, Shizuoka 413-8511
Monday - Wednesday, Friday - Sunday 9:30am–4:30pm | Closed: Thursday
Ito River Path for early cherry blossoms
Winter really is a great time to visit for nature lovers. The cherry trees that line the path along Ito River typically bloom in early February (Tokyo's cherry trees usually bloom in late March/early April).
Ito River Path (Atami)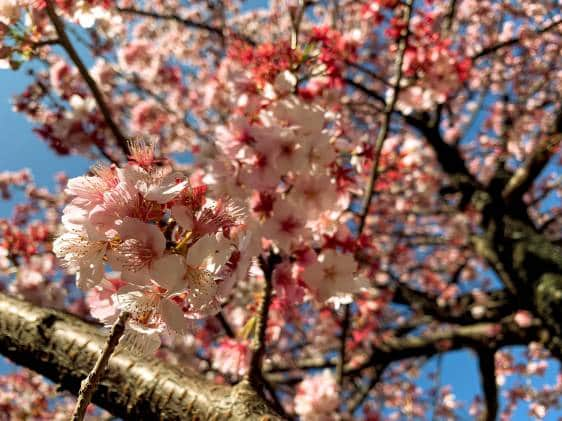 3-17 Ginzacho, Atami, Shizuoka 413-0013, Japan
Kinomiya Shrine
Kinomiya Shrine is home to Honshu's largest tree, an ancient camphor estimated to be around 2,000 years old. More than just an old tree, the camphor is considered sacred; according to legend, if you make a lap around it, you will add one year to your life. Or you can make a wish and it will come true.
Kinomiya Shrine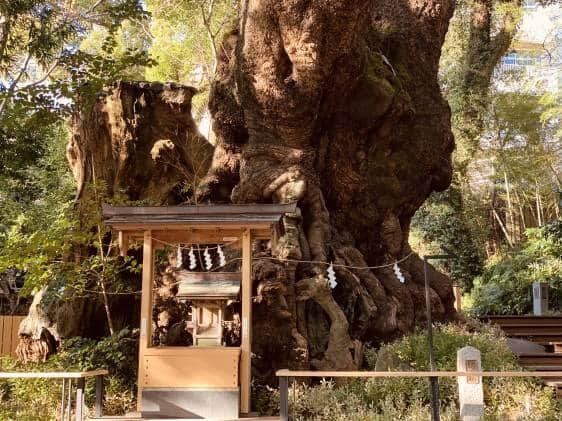 43-1 Nishiyamacho, Atami, Shizuoka 413-0034, Japan
Monday - Sunday 9:00am–5:00pm
Getting to Atami
The Kodama Shinkansen stops in Atami, and is brief 45-minute ride from Tokyo Station. For those without a Japan Rail Pass, the journey from central Tokyo is more like 1.5 hours, but costs less than ¥1,400 each way.
What to eat
Being a seaside town, there's an abundance of fresh seafood restaurants. When we visited, we stopped at Isomaru Atami Nakamise, which had affordable sushi lunch sets.
Isomaru Atami Nakamise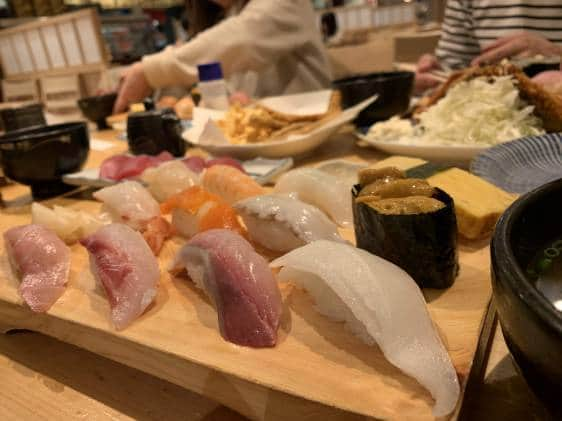 7-1 Tawarahoncho, Atami, Shizuoka 413-0011
Monday - Tuesday, Friday - Sunday 11:00am–4:00pm, 5:00pm–8:00pm | Wednesday 11:00am–4:00pm | Closed: Thursday