This Tokyo events weekly round-up is out of date! The latest one is
here
.
Tokyo events for Monday, May 29 to Sunday, June 4, 2023.
This week, Tokyo glows with free music concerts, flower festivals, and — of course — fireflies.
As the city moves into June, we should also see more international festivals like the upcoming Vietnam Festival and Aloha Yokohama. There are also plenty of weekly markets and music events, so make sure to keep checking our event listings for things to do.
Katsushika Iris Festival
Head to Katsushika Ward in Tokyo for the yearly iris festival taking place at Horikiri Shobuen Garden and Mizumoto Park. The Horikiri Shobuen Garden boasts 6,000 iris plants and 200 varieties, while Mizumoto Park is home to 14,000 flowers and 80 varieties. Aside from the beautiful flowers, there will be a variety of events including live music performances taking place across the month.
Katsushika Iris Festival
Kugayama Firefly Festival
As you may expect, the time of naturally occurring fireflies has gone in Tokyo, so these fireflies are being released into the area. There will be two main venues to catch (not literally) sight of the fireflies — Kanda River and Tamagawa Aqueduct near Kugayama Station — but there will be other opportunities to see them at Kugayama Inari Shrine, too.
Kugayama Firefly Festival
Hibiya Music Festival
Sounds of more than 50 artists will cover the area of Hibiya Park and Tokyo Hibiya Midtown for free. There will be many free concerts in Hibiya, including in the open-air concert halls at Hibiya Park (Yaon, Ongakudo, and Kadan), Hibiya Step Square, Tokyo Midtown Hibiya, and more. There will be a range of genres for the whole family and music that lasts the whole day.
Suggested Activity
Mt Fuji, Hakone & Lake Ashi Cruise with Bullet Train Day Trip from Tokyo
Join a full-day guided tour from Tokyo that travels to Mt Fuji, then continues to nearby Lake Ashi and the Mt Komagatake Ropeway, includes coach out from Tokyo and a Shinkansen Bullet Train trip back.
Hibiya Music Festival
Nomi no Ichi Antique Market
Held twice a year (in spring and fall) and gaining a strong following, this antique fair usually takes place at the Green Culture Zone in National Showa Memorial Park. Since this is an outdoor market they do sometimes cancel in case of rain and will announce at 7 a.m. on the day via their website. Entry is ¥1,300 if tickets are bought in advance and ¥1,700 if bought on the day.
Nomi no Ichi Antique Market
| | |
| --- | --- |
| | |
| Advance sales: ¥1,500 | At the door: ¥2,000 |
Vietnam Festival
The Vietnam Festival is back with all the trimmings. Held at Yoyogi Park, the event stage will host traditional and modern performances. 15,000 visitors are expected to attend over the weekend; join them in perusing the 80 stalls of Vietnamese food, drink and merch.
Vietnam Festival 2024
Aloha Yokohama
Aloha Yokohama is a three-day festival of all things Hawaiian with a veritable host of musicians and hula dancers performing. There will be booths selling all manner of Hawaiian goods and, of course, Hawaiian food and beer. Aloha takes place in the Red Brick Warehouse in Yokohama.
Aloha Yokohama
Free Online Casual Japanese Conversational Class
Join this free online Japanese lesson for both beginner- and advanced-level students and boost your language skills. A Japanese teacher will teach you useful Japanese in an online class. Lessons will be mainly taught by using presentations. To join the free class, simply click attending on the desired event on Meetup.com.
Online Casual Japanese Conversational Class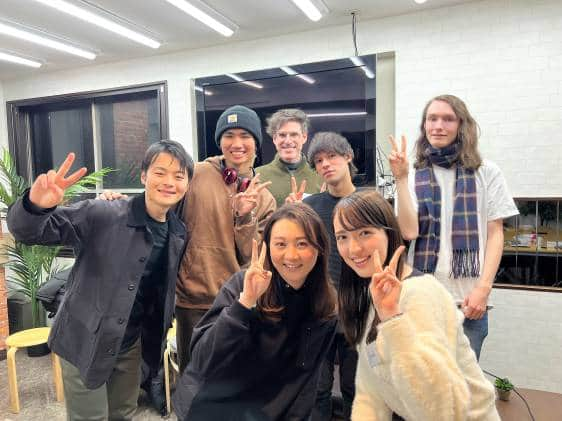 Ask our local experts about Tokyo
Get our Tokyo Cheapo Hacks direct to your inbox
Popular Posts From Tokyo Cheapo
Popular Posts From The Cheapo Network