This Tokyo events weekly round-up is out of date! The latest one is
here
.
Tokyo events for Monday, August 28 to Sunday, September 3, 2023.
After the full events of last week, it might be time for a cool down as we enter September.
There aren't too many large festivals on offer, but there are some quality ones. The Tokyo University of the Arts Festival in Ueno will be an explosion of creativity, with parades, dancing, and live painting, and beer is the drink of choice in Toyosu and Ebisu.
Kitazawa Hachiman Shrine Festival
Although scheduled for two days, the main festival takes place on the Sunday with mikoshi (shoulder-borne shrines) scheduled to be jostled through the streets. There will be entertainment in and around the shrine over the weekend.
Kitazawa Hachiman Shrine Festival
Toyosu Oktoberfest
There will be a plethora of beer stalls, featuring both German and local Japanese brews, and food stands with the usual German fare. Fill up on pretzels, sausage, sauerkraut, and more.
Toyosu Oktoberfest 2024
Geisai: Tokyo University of the Arts Festival
The festival includes talk sessions with prominent creatives, a full music stage schedule (with everything from tribute bands to originals), art exhibitions, a "Miss Geidai" competition (a common feature of university festivals in Japan), and a parade with specially made creative mikoshi (portable shoulder-borne shrines).
Suggested Activity
Challenge Sumo Wrestlers and Enjoy Lunch
Eat, train, and fight like a real Japanese sumo wrestler during this sumo demonstration and authentic 'Chanko Nabe' (hotpot) meal.
Geisai: Tokyo University of the Arts Festival
Moshimo Disaster Prevention Festival
Japan is known for its natural disasters and if you don't know what to do in a major earthquake or typhoon, then you may need to visit this festival.
Moshimo Disaster Prevention Festival
Yebisu Beer Holiday
Fan of Yebisu beer? Then grab a pint in the romantic atmosphere of Yebisu Garden Place. Not only can you try up to eight types of Yebisu beer, but you can also taste a preview of the to-be-released Yebisu Creative Brew.
Yebisu Beer Holiday
M Festival
Join a vibrant music festival that combines music, culture, and fun under a starry sky in Minakami, Gunma Prefecture. Over the two days at M Festival, you'll discover heart-pounding live performances and experiences. There isn't just one genre to groove to — get ready for reggae, rock, ska, electronic beats, and everything in between.
M Festival 2023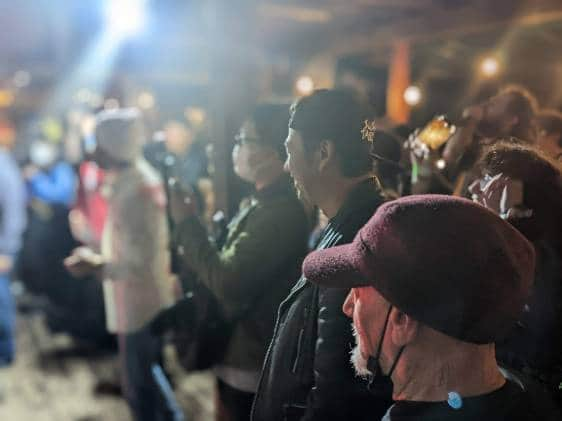 Ask our local experts about Tokyo
Get our Tokyo Cheapo Hacks direct to your inbox
Popular Posts From Tokyo Cheapo
Popular Posts From The Cheapo Network